Walnut Sports and Media Services Pvt. Ltd.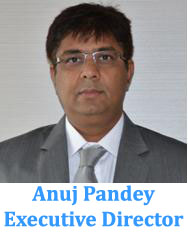 As the MD of Himalaya Publishing House, a premier Publishing Company in India since 1976, he is a recognised authority in Publishing nationwide.
As a Director of Walnut Sports & Media, he has partnered with AIFF and Orange Sports Forum (Holland) to develop Football Academies in India.
Starting his Media career heading Zee Network's Music business in 1996, he later Consulted several IT firms based out of US.
He is nominated on the Executive Board of NHRD (WZ), as well as an Hon. Advisor on the board of Whistling Woods International.
Anuj sits on the Board of several Companies in Media and Real Estate. He is also an educationist, and advises Management Institutes on strategic issues.
By education, he is a MMS with a NDP in Printing from Watford College, UK.
---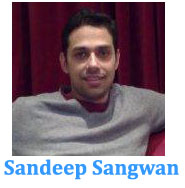 Sports and Politics have been a part of the Sandeeps DNA.
Since childhood, he has been a national level cricketer, representing his home state of Haryana, situated in Northern India. Besides playing he has also promoted Sports, and dreams of putting Indian football on the international map. It was this that has driven Walnut to focus on launching football academies in India under international supervision.
Fashion and Bollywood beckoned him as he grew, and his keen interest in Film making led him to Produce "Coffin Maker", featuring Naseeruddin Shah and Randeep Hooda. He also participated in finals of Indias most celebrated personality contest 'Graviera Mr. India Contest' and was a finalist.
Apart from his interests in Bollywood, he has financial interests in Real Estate and Healthcare, especially in the northern states.
Sandeep belongs to a prominent political family of Haryana and has a deep understanding of the socio-economic-political environment in the country. He stays in the national capital city of Delhi, where the action is…
By education, he is an Engineering graduate, and well understands its significance in his pet subjects. He has a wife and they have two kids.
---
An experienced broadcast and communications professional having launched and headed multiple media formats in India.
Ashutosh is a TV veteran, the last assignment being as the COO of Reliance Broadcasting & set up the TV business for Reliance ADAG. Instrumental in setting up the JV between CBS Corp and Reliance, he also served on its Board of Directors. Here he founded 3 international Content channels viz. BIG CBS PRIME, LOVE, and SPARK
Currently, on the Board of Javed Habib Hair and Beauty Ltd., India's largest chain of Hair Care Salons and Training Academies
Starting as EA to the MD of Zee Network in 1996, he has been in Marketing, Events, Content, Sales, Distribution, Credit Control etc. Between 1999 to 2002, he was in the Internet and print domain, where he was the Content Head for Zeenext.com. In 2000, he founded SILICONINDIA in India as its GM-India.
In 2002, he became VP & Business Head – Southern Channels for the Zee Network. He also headed the Groups Retail Sales initiatives. Then promoted as Senior VP and deputed as the Business Head of ETC Networks in 2003
In 2006, as the CGM and Business Head for the Sahara Group, he founded the Hindi Movie channel FILMY. Filmy won numerous international awards for its creativity, more importantly it broke even very early….
And, he remains a Nusrat Fateh Ali Khan devotee…